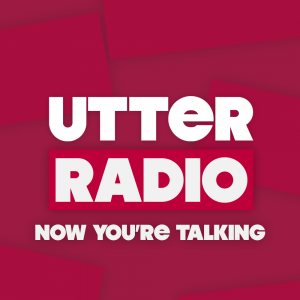 Utter Radio would like to welcome all students to the University of Salford.  We hope you have had wonderful summers and are ready for a fun-packed and successful semester.
We would especially like to give a huge welcome to all the first year (Level 4) students - we hope you are settling in and aren't too overwhelmed!
As part of the Level 4 Induction Week Utter Radio broadcast two game shows which aimed to establish which of the University of Salford's 100+ first year BA TV & Radio students is the best liar!
In the age of false news, post-truth and alternative facts the BATAR students battled to see which student was most like everybody's favourite politician – Donald Trump!
Listen to the programmes here:


Presenters: Jamie-Louise Massey & Tom Levins.  Studio Manager: PJ Hitchcock.  BAs: Ellen Macleod & Rachel Fitzgerald
First Broadcast: 18/09/19 (each show approx 20 mins)