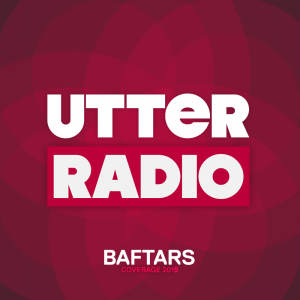 Yes!  It's that time of year again!  12th of June: BAFTARS time - the University of Salford's decadent answer to the BAFTAS ... where we celebrate the work produced by students on the BA TV & Radio (or BATAR as it is known) this year.
The award ceremony, hosted by BBC radio legend Chelsea Norris and featuring a stellar cast of judges from the BBC and the commercial sector, will be broadcast LIVE right here on Utter Radio and include the added spice of  Eurovision-style commentary from Megan Hayward, Tom Levins and Dan Richmond.
But that it not all ...
... from 10am-6pm Utter Radio the Utter Radio team will present a series of two-hour long programmes featuring interviews with nominees and samples of the nominated productions.
And from 6-7pm the red carpet show will see our roving reporter Sam Burton  button-hole the great and the good as they traversed the legendary BAFTARS red carpet that spans from the foyer to the auditorium. 
BAFTAR COVERAGE SCHEDULE:
10.00-12.00 - BAFTAR showcase with Sam Burton & Abi Houseley & Tom Bellas
12.00-14.00 - BAFTAR showcase with Alex Hughes & Hannah-Mae Graham
14.00-16.00 - BAFTAR showcase with Jamie Louise Massey & Tom Levins
16.00-18.00 - BAFTAR showcase with Tom Levins & Dan Richmond
18.00-19.00 - Red Carpet Show with Sam Burton & Megan Hayward
19.00-21.00 - BAFTARs Awards Ceremony with commentary from Megan Hayward, Tom Levins & Dan Richmond